In 2009, insurgents from the Boko Haram terrorist group attacked the ancient Nigerian city of Maiduguri for the first time. The group, whose name loosely translates as 'Western education is forbidden', quickly advanced throughout the north-east region of Nigeria striking homes, schools, markets, places of worship and places of work, killing thousands of people and leaving more than 2 million people displaced across Nigeria as well as Cameroon, Chad and Niger.
'This War Has Found a Home ' are images of the internally displaced persons capturing from their smiles, pain, and resilience. Fleeing for safety and struggling to survive in camps having lost their means of livelihood. Within the last five years, I have covered burnt schools, villages, worship centers, and camps where these survivors live in the three most affected states Adamawa, Borno, and Yobe. Some of the powerful stories that humanised love in a war zone was the mother who fell under pressure gave up her teenage daughter to marry an insurgent. Wives whose husbands were allegedly convicted as Boko Haram fighters left to rot in jail without trials.
There are several layers to this crisis that was perceived as apolitical and later dubbed as a money-making strategy for the terrorist group abducting Nigerians for huge ransoms.

These are faces of those who lived to tell their stories as the war has become the identity of IDPs. No one can categorically tell when the war will end.
A group of internally displaced persons living outside of the camp built their own community.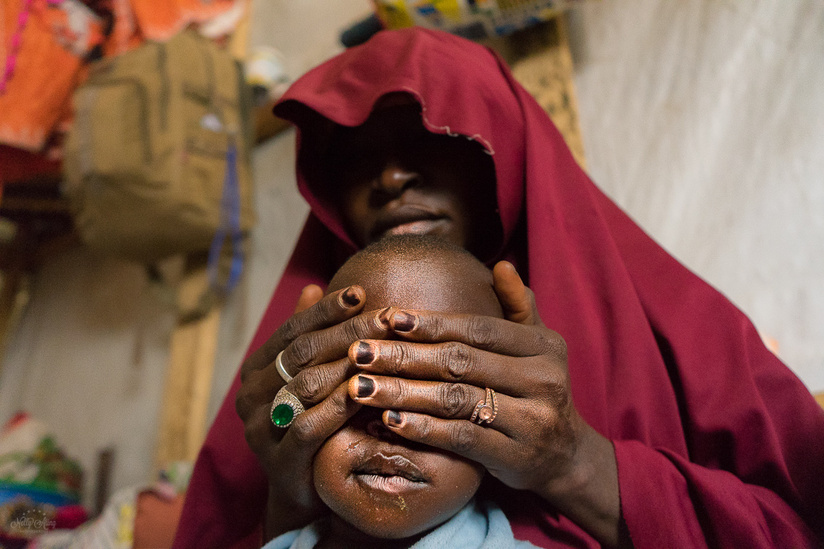 A mother who gave up her child to marry a BH fighter.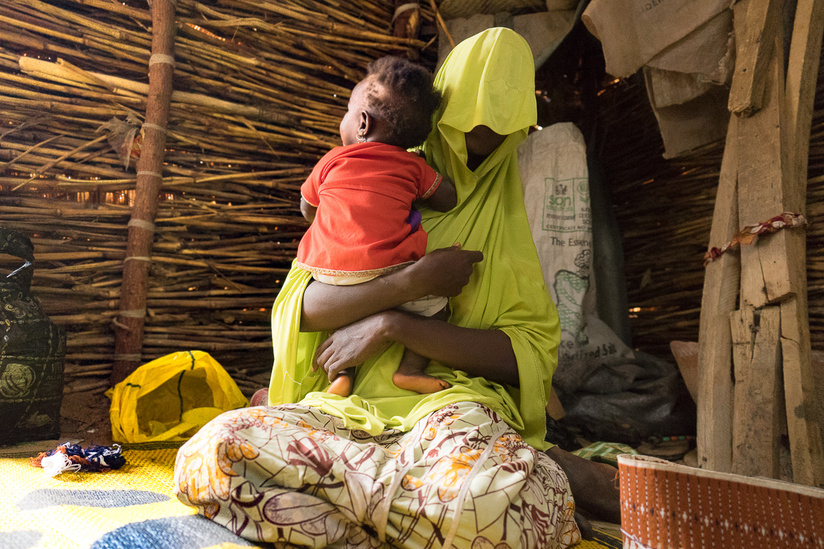 A mother who found love in the displacement camp.
School girls, some daughters of Boko Haram fighters, the Joint Task Force (JTF) Fighters and unaccompanied children who have lost families to the insurgency all sit together in one classroom participating in an informal creative education run by Neem Foundation.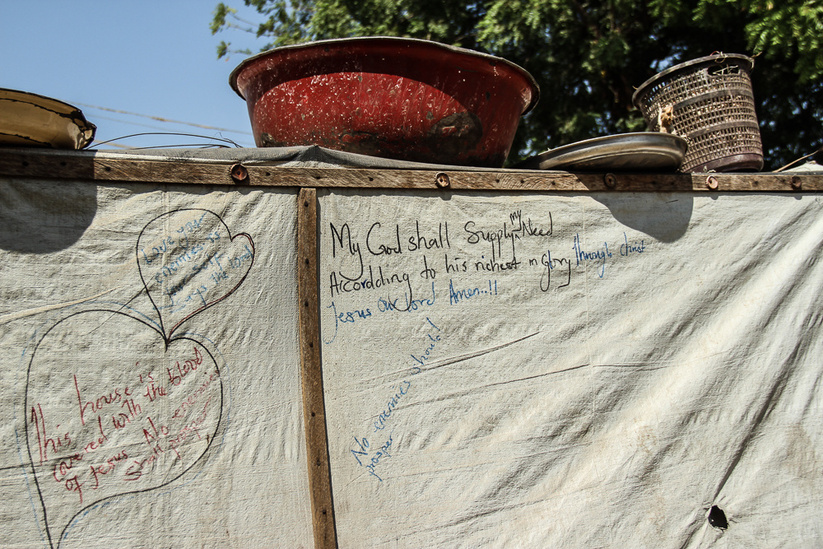 A quote from a Bible written boldly on a tent in an IDP camp. A case of faith and despair.
Women who just returned to the recaptured Michika watch from outside as an organisation distributes aid to pregnant women in a community clinic.
In the face of the looming displacement crisis in Adamawa, most displaced persons ran to the mosque or church for cover irrespective of their religious beliefs.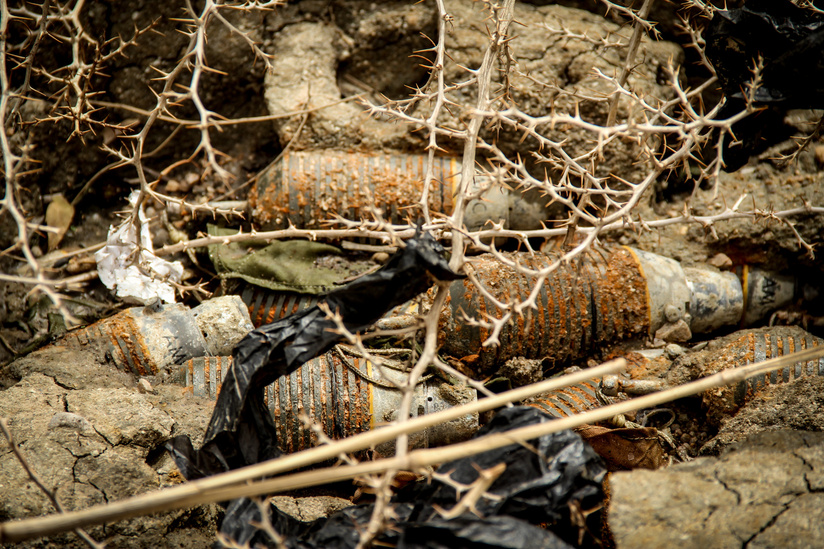 Despite the Nigerian military reclaiming Michika town from Boko Haram in 2015, later in 2017, villagers were still discovering planted undetonated IEDs.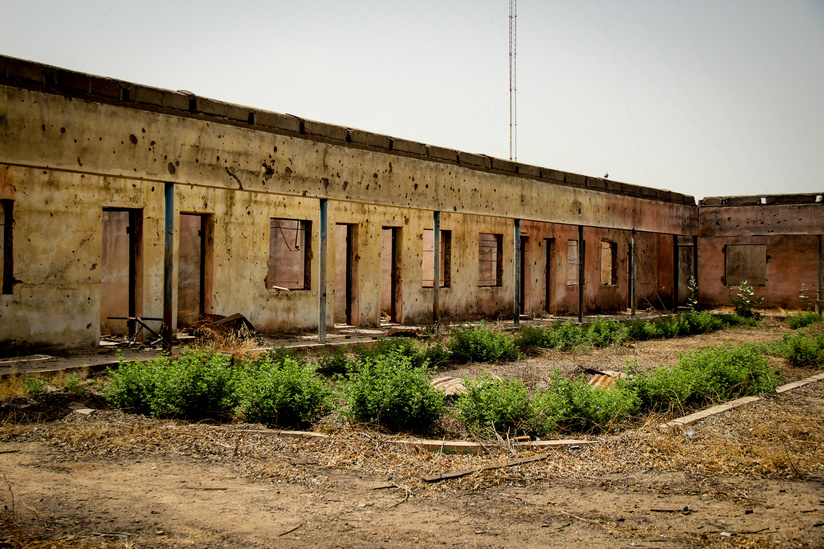 A school building in Michika, Adamawa State torched by Boko Haram.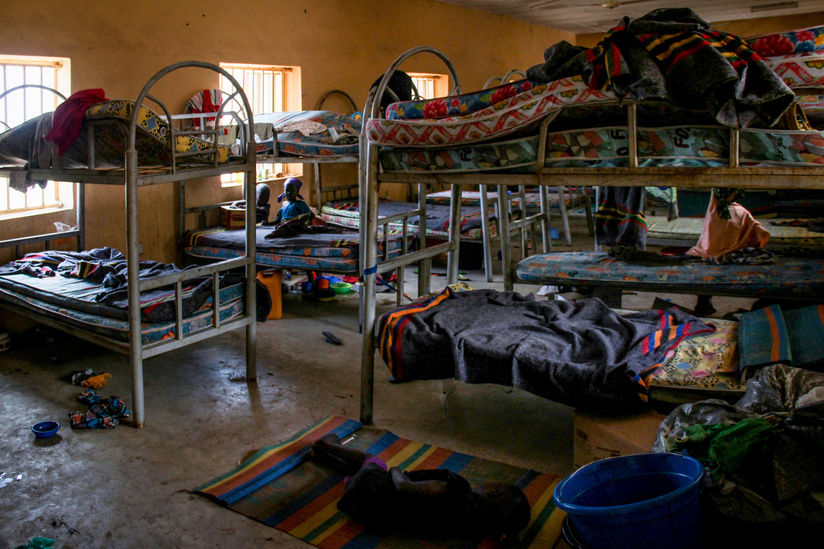 The state of displacement shelter for Nigerians who fled the insurgency.
IDPs from Gwoza, Borno State fled to Yola Adamawa State in 2014.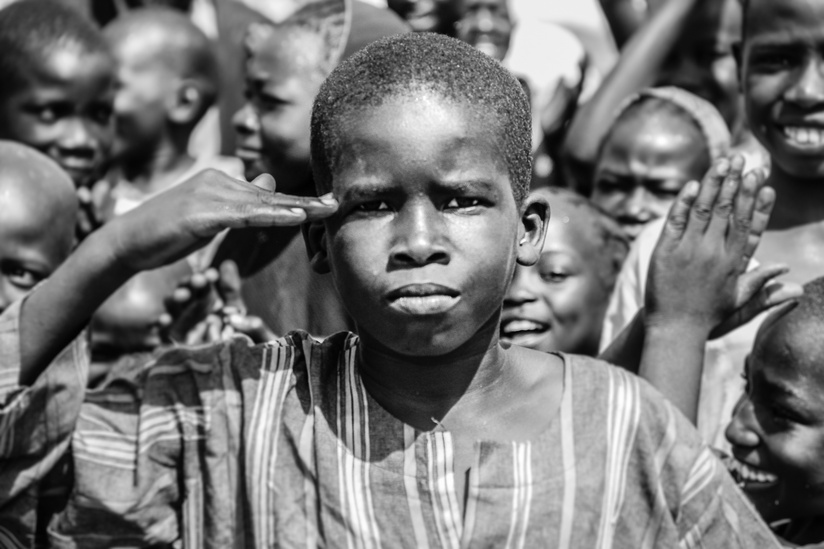 A young boy takes a militarised salute behind a jeering crowd of children in the camp.
The compassionate hug of two children against the backdrop of fear of the insurgency in Yola that was fast spreading from Borno State to Adamawa State.