Loss & Love
With the global migration crisis, in 2018, the Pew Research center revealed that 45% Nigerians plan to move to another country within five years citing violence or escape from poverty as a driver. Majority of these migrants are young adult professionals traveling either because of education, economic or on exile. These teeming middle-class are Nigerians leaving home to settle abroad through legal routes determine not to return. It is no news that the largest resources Nigeria has today are its people.
In 2018, Nigerians in diaspora remitted about $25 billion, said to be seven times larger than foreign aid.

This long term project "Loss and Love" takes a look at the role of long distance relationship as a means to migration. Young lovers waiting unite with their lovers who migrated for greener pastures. Not negating the emotional turmoil of applying for visas or being rejected, love has been subjected to a world of technology to keep alive.
Tola Shittu, 27, Lagos Nigeria, a new bride poses in her custom-made wedding dress. Her husband Bayo, a Medical Doctor in the UK flew back to Nigeria two-weeks to their wedding on short notice. Distance has always been part of her relationship with Bayo as he left Nigeria due to poor compensations. Countries like the UK, the US, and Canada have become a popular destination for Nigerian health practitioners.
Didi Obioh, 30, Lagos, a new bride patiently waits to join her husband who moved years ago to South Africa for education.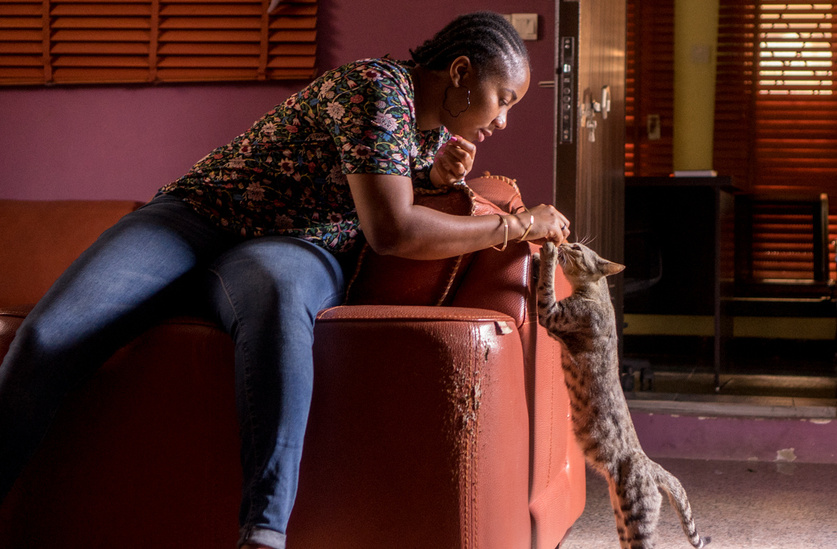 Isaac 28, Lagos, a banker whose girlfriend left in August for masters in Germany. For the couple who lived together, the separation had caused a drift in his relationship but he is determined to make things work. Update: His relationship tore apart due to distance.